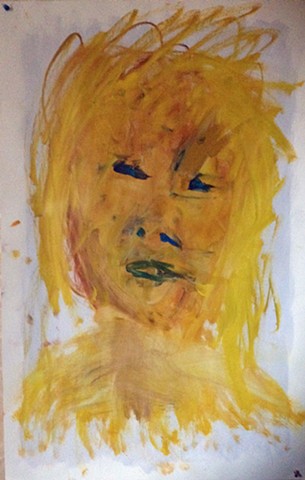 My work explores tensions that arise from relationships – between people, things, ideas and situations. The tense uncomfortable portions within an image, no matter how small or large, provoke the viewer to think about what is being presented visually and what is not. Discomfort forces us to reexamine what we see and promotes critical thinking and inquiry. I incorporate discomfort not with the intent to create a sense of unease but to find questions.
I employ a wide color palette and incorporate elements of drawing in my paintings. Working serially allows me to push beyond a familiar approach to materials and to explore new media and methods of working. The exploration of an idea - whether in terms of research, thinking, or creating visual questions/commentary - benefits from extended study and production of work.
Some photography on this site has been provided through a generous grant of the State of Illinois Arts Council.